Services for Companies
and public administration
PIN offers a multitude of services of the highest level with its 34 LABS
Research and innovation for companies
PIN offers a multitude of services of the highest level in very different disciplines, mainly carrying out research activities applied to the needs of private companies and Public Administration.
The projects are developed by 34 research laboratories that operate in numerous production sectors and are specialized in technical skills.
Our Labs
Thanks to our 34 LABS skills we carry out consultancy and research activities applied to the real needs of companies.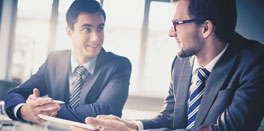 Achieved Projects
For over 25 years we have been providing services and consultancies to local, national and international companies.
Our Services
Researches
We carry out research on projects, also financed with regional, national and European Funds.
Financial support
We finance university research grants and scholarships for researchers in the company.
Consultations
We offer services and consulting to companies through the skills of our Labs.
Network
We create networks and identify partners at national and international level.
Internships
We provide graduates and students with an opportunity of an internship at the company.
Projects
We evaluate the feasibility of the project idea, we realize an effective strategy, and then we develop the project.
Loans
We identify the best financing opportunities based on the needs of companies and institutions.
3D printing
We realize real objects with three-dimensional printing techniques.
CONTACT US FOR MORE INFORMATION